Gravity Puck Lowerator
The Simplimatic® Gravity Puck Lowerator is designed to gently guide pucks on a vertical serpentine path from an upper level to lower conveyor lines. This system is constructed using rugged 6063-T6 extruded aluminum frame and stainless steel/UHMW in-feed twist fitting/guide.
This system features an optional device that attaches to the lower portion of the Serpentine Puck Lowerator and stops pucks at the discharge. This allows the pucks to accumulate through the unit and carefully singulates pucks one at a time while allowing another puck to join at the machine's entrance.
Contact a member of Simplimatic's sales team for more information or to request a quote for the Simplimatic® Gravity Puck Lowerator.
SKU: Simplimatic Gravity Puck Lowerator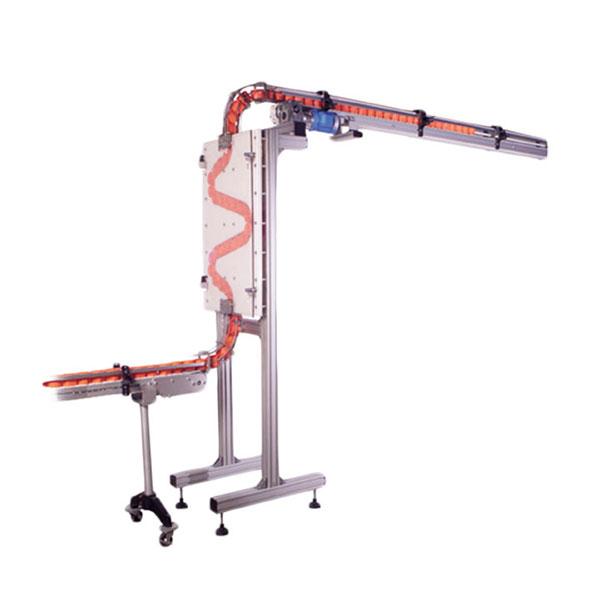 Product Options
6063-T6 extruded aluminum frame with screw adjustable pedestal feet
Extruded aluminum frame with screw adjustable pedestal feet
Set of machined UHMW PE serpentine guides
Set of Lexan covers for guides
UHMW exit guides
Benefits
Optional accumulation and single-discharge device
Areas adjacent to the serpentine path will be filled with sound-absorbing acoustic foam
Serpentine decline will be pre-assembled and tested before shipment
Backed by worldwide service and support from Simplimatic Automation
Designed and built in the USA