Field Service Engineer
BASIC FUNCTION OF THE POSITION:
Position reports directly to the Customer Service Manager. You will be responsible for the installation, maintenance, troubleshooting, repair, and training of personnel related to the automation equipment manufactured by Simplimatic, A Signode Brand for the Electronics, Packaging, and semiconductor industry.
PRIMARY DUTIES AND RESPONSIBILITIES:
Installation of Simplimatic equipment based on customer schedule.
Train customer employees on proper operation and maintenance related to Simplimatic equipment.
Electrical / electronic diagnosis of complex issues related to Simplimatic equipment.
Implementation, installation and evaluation of product improvements in the form of new hardware and software.
Maintain and submit reports relating to the hours spent working customer issues.
Travel required up to 90%
Build and wire equipment at Simplimatic, A Signode Brand manufacturing facility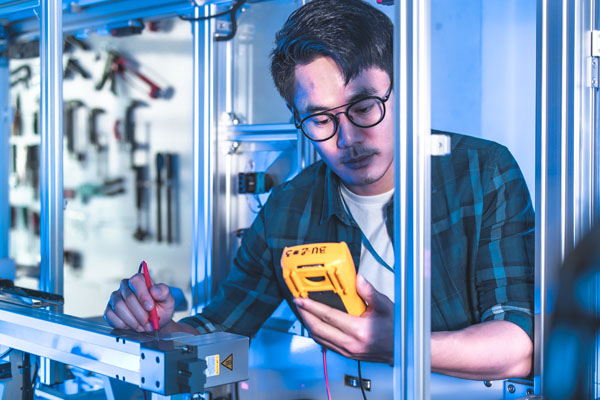 SKILLS & ABILITIES:
Demonstrate a positive team spirit and customer focus.
Strong knowledge of automation equipment and sub systems.
Works well with customers and other employees.
Demonstrate excellent written and verbal communication skills.
Strong skill set related to programmable logic controllers (PLC's) for diagnosing software issues at the customer site.
Strong skill set in reading and interpreting electrical diagrams for use in troubleshooting and installation activities.
Excellent computer skills.
Excellent working knowledge in the Microsoft Suite of applications (Word, Excel, Power Point, and Access).
Working knowledge of SMEMA 1.2 interface specification.
Have the ability to prioritize and handle multiple tasks/projects simultaneously.
Demonstrates "can-do" attitude, good communication, and organization and time management skills.
Resourceful, able to act independently and to recognize when higher intervention may be necessary.
EDUCATION, EXPERIENCE AND/OR CERTIFICATION – REQUIRED AND PREFERRED:
Degree in Electronics or related discipline is required (Degree in Electrical Engineering is preferred).
Minimum of 2 – 4 years of experience working with automation equipment and/or industrial electronics
Working knowledge and experience interfacing with and diagnosis of AB & GE PLC's, HMI, and Servo Systems.