Project Manager
Simplimatic, A Signode Brand specializes in providing smart and simple material handling and automation solutions for complex manufacturing and packaging problems. Founded in 1965, Simplimatic serves hundreds of customers around the globe and has become world renowned for both the physical and intellectual products that they provide to dozens of different industries.
Job Description:
A Simplimatic Project Manager is responsible for the planning, organization, execution, and closing of a project. A PM will create and maintain comprehensive proposals, schedules, and other project documentation. An ideal project manager will foster positive relationships and experiences between the client and all other stakeholders. The ultimate goal of a Simplimatic Project Manager is to deliver every project on time, within budget, and meeting the exact scope of the project.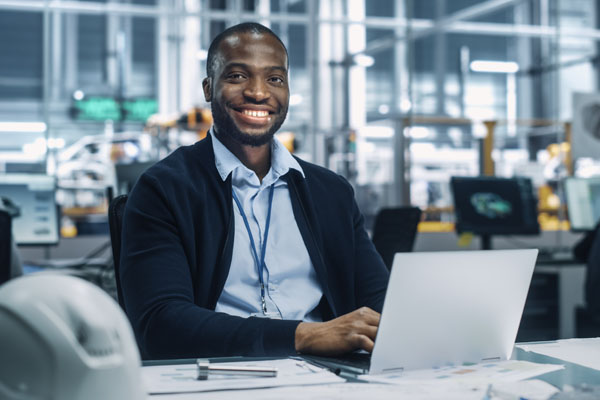 Responsibilities:
Work with outside Sale force in proposal preparation
Assist in the definition of project scope and objectives, involving all relevant stakeholders and ensuring technical feasibility
Coordinate internal resources and third parties/vendors
Ensure that all projects are delivered on-time, within scope and within budget
Develop a detailed project plan to monitor and track progress
Successfully manage the relationship with the client and all stakeholders
Perform risk management to minimize project risks
Manage changes to the project scope, project schedule, and project costs using appropriate verification techniques
Visit client facilities as required to confirm details and plant layouts
Analyzes revenue and profitability across projects and seeks ways to maximize profitability
Assist in revenue forecasting
Assist in the identification of strategic accounts
Effectively communicate relevant project information to organization
Manage and resolve day-to-day engineering, operational and tactical aspects of multiple projects
Determines appropriate timing of revenue recognition, ensure timely and accurate invoicing, and monitor receivables for all projects under your direction
Grow long-term relationships with clients, continually seeking opportunities to increase customer satisfaction and deepen client relationships
Manage key accounts as required
Serves as key participant in team and client meetings as required
Tactfully communicates sensitive information customer
Coordinate installations and project acceptance
Provide follow-up customer support as required
Skills/Qualifications:
Proven working experience in project management in the custom automation, electronics/semiconductor manufacturing, and/or packing industries
Must be able to build expert knowledge in our industry and convey knowledge to others
Excellent client-facing and internal communication skills
Excellent written and verbal communication skills
Solid organizational skills including attention to detail and multi-tasking skills
Ability to solve practical problems and deal with issues using reason and experience. Ability to write reports, business correspondence, and procedure manuals.
Ability to effectively present information and respond to questions from groups of managers, clients, customers, and the general public
Travel required up to 20%
Desired Education and/or Experience:
Bachelor's Degree; concentration in Engineering and/or Business
One to two years related experience and/or training.
Proven project management experience in custom automation, electronics/semiconductor manufacturing, and/or packaging industries.
Computer Skills
Microsoft Experience Required.
Microsoft Office Experience Required.
AutoCAD Experience Required, preferably Inventor
Microsoft Project experience a plus.