Controls Engineer
JOB SUMMARY:
This position is a Controls Engineering position that designs control systems for robotics, conveyor/material handling, and other automation systems.
ESSENTIAL FUNCTIONS:
Review customer requirements and propose equipment controls design to satisfy same.
Design, testing and implementation of automation systems.
Prepare engineering and supporting documentation; wiring schematics, assembly drawings, bills of material and panel machining drawings.
Interface with manufacturing to ensure equipment conforms to design and customer specifications.
Participate, along with sales staff, in presentations at the Company's' or prospect's location as required.
Maintain complete records by project.
Short duration travel will be required, including some international travel.
Maintain product knowledge and stay current on available technology relevant to Simplimatic product and service offerings
Assure system and product functionality by assuring proper operation, error recovery, and compliance with DFMEA
Maintain product and company reputation by complying with government and company safety regulations.
Assure completion of projects by training and guiding build technicians as necessary.
Maintain professional and technical knowledge by attending educational workshops; tradeshows, reviewing professional publications; establishing personal networks; participating in professional societies.
Contribute to team effort by accomplishing related results as needed.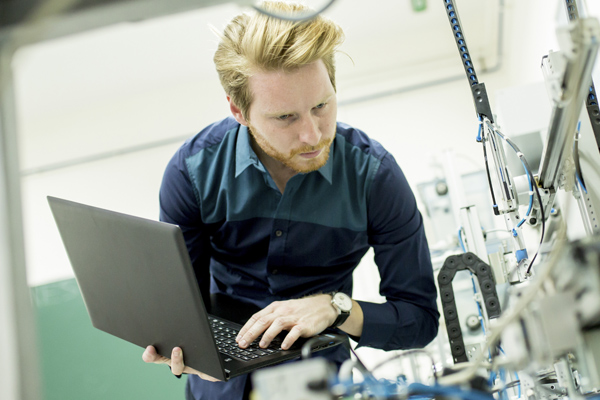 EDUCATION AND EXPERIENCE:
B.S. or Masters in Electrical Engineering,
In-depth knowledge of HMI, PLC, motion controls, materials, and manufacturing processes.
Experience with AutoCAD electrical
Prior robotics implementation a plus.

PERSONAL CHARACTERISTICS:
Strong analytical, numerical, and reasoning capabilities.
Good team player.
Well-developed interpersonal skills. Ability to get along with diverse personalities. Tactful, mature.
Ability to establish credibility and be decisive.
Good communication skills, written and verbal.
Good computer skills, ability to work with Microsoft Excel, Word, PowerPoint and Outlook.
Results oriented.